On most game days, McKenna Treece shows up to fitness centres in her sweats with her basketball shorts and basketball shoes in tow. But on Saturday afternoon, the  came to Chesapeake Energy Arena in business attire.
With Washington getting rid of the Sooners in the round of 32, McKenna Treece wasn't there to play basketball. Rather, she was working on the sidelines, shadowing Tyler Pigg, who is the Oklahoma associate director of sports interactions.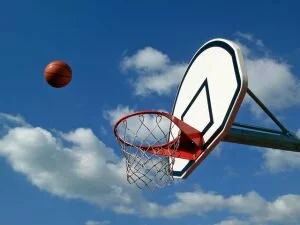 "It's humbling to see the other side and see what work goes into our games," Treece said. "We just get ready for the opponent, and there's so many people preparing for us to come out there and play as well as those preparing for the other team. So it's very eye-opening.
"As a student-athlete, I don't realise, and I do not believe my colleagues do either, how much goes in behind the scenes." Had she been playing in the Sweet Sixteen with the Sooners, Treece would have gotten into the area earlier than she did as an intern, but getting ready for a game is an all-day experience, much like the hustle of running media relations.
"It's pretty early for game days," Treece stated of her usual arrival time. "Of course we do a shoot-around, which we try to do five hours before the game begins. So we get up early, have a team breakfast, then a shoot-around, it's an all-day thing. "However my feet certainly hurt more in heels than in basketball shoes." Treece also commented on the comfort of her business attire and stated that she would opt for one of her basketball hoodies if she could.
It's challenging to be coaching and managing a line-up of college-age women. It's even more challenging when one of those kids is one of your own.
Mississippi State coach Vic Schaefer has coached his child Blair through her three seasons in Starkville, something Baylor coach Kim Mulkey can relate with all too well as she coached her child Mackenzie Fuller. Fuller is now on Mulkey's personnel as the assistant director of basketball operations.
"He's most likely a lot smarter than I was," Mulkey stated. "He's playing his daughter earlier than I played my own. I sort of made her suffer a bit more since you tend to be a bit harder on your own kids."
Baylor guard Kristy Wallace will have an extra special cheer area when the Girl Bears handle the Bulldogs Sunday night.
Members of her family flew in from Australia to watch the guard play in the NCAA tournament. Saturday night, two of her younger siblings held up a handmade sign that said "My Bear is No. 4," and they're most likely to bring it back for Sunday's game.
"I'm so happy and blessed to have the support I have, a family that made the effort to come see me play, which is actually amazing," she said.